About Healthy Now Chiropractic & Healing Center
Healthy Now offers scientifically advanced holistic, quality health care to the Northern Colorado community. Located in Boulder, our practice represents the best of the future of wellness (medicine), integrating total health care utilizing the latest body-mind connection, including: NeuroEmotional Technique (NET), Directional Non-Force Technique (DNFT), Nambudripad's Allergy Elimination Techniques (NAET), Nutrition Response Testing (NRT), Biomechanical Foot Orthotics, Psychotherapy and more.
Treatment of an Array of Illnesses
Healthy Now can help with:
allergies
arthritis
headaches and head injuries
neck and back pain
knee and shoulder problems
hand and foot injuries
TMJ
migraine headaches
blood sugar imbalances
sleep disturbances
heartburn and digestive problems
Celiac disease
constipation and colitis
toxicity
yeast and candida
parasites
emotional blocks
anxiety
depression and grief
stress management
sinusitis
nutritional imbalances and deficiencies
osteoperonia (low bone density)
fibromyalgia
chronic fatigue syndrome
scoliosis
sciatica (leg pain)
PMS and hormone imbalances
enlarged prostate
Attention Deficit Disorder (ADD)
Attention Deficit Hyperactivity Disorder (ADHD)
dyslexia
ear infections
pain management
scars
customized orthotics
anti-aging
wellness programs
fitness programs
therapeutic lifestyle management
assistance in meeting your goals.
The power that created us can heal us. Our client-partners (patients) represent all ages and walks of life. Some have been told by other health care professionals that nothing may be done to help them. We don't accept that!
Relief Care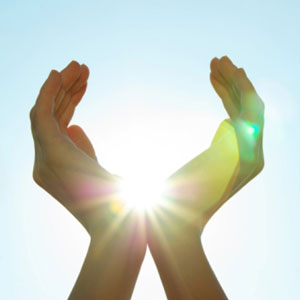 When many people seek care in our office they have one goal: relief. So that's where we start! During this initial stage of intensive care, we have several obligations:
Uncover the underlying cause of the health problem
Determine which factors are priorities
Suggest a care plan to produce the fastest results possible
Offer and provide ways client-partners may participate in their recovery
Wellness Care
We encourage our client-partners to achieve the highest levels of health they can, including mind, body, and spirit. Through on-going educational opportunities, existing client-partners as well new-comers, some curious, some starting to think about making that first appointment, may learn more our holistic, alternative approaches to wellness. Our desire is to see an evolution from the prevailing 'sickness care' model of health – of waiting for symptoms to negatively effect your life before taking action, in favor of an emerging wellness model.
Your Path to Wellness
We're here to facilitate your goals for a healthy self. It's your body and mind, your health and your future. Our job is to offer you the finest holistic health care opportunities possible. You decide what and how much of it you want.
Sound interesting? Please contact our Longmont office to make an appointment today. We're open Tuesday through Thursdays, 9 am to 7 pm, and Saturday 9 am to 1 pm. The clinic is closed on Sunday and Monday.
---
About Healthy Now Chiropractic & Healing Center | (720) 384-6788